Waukon Dental celebrates its 30th Annual 'Have A Heart' Day!
💕 HAVE A HEART DAY is Saturday, February 8th, 2020! 💕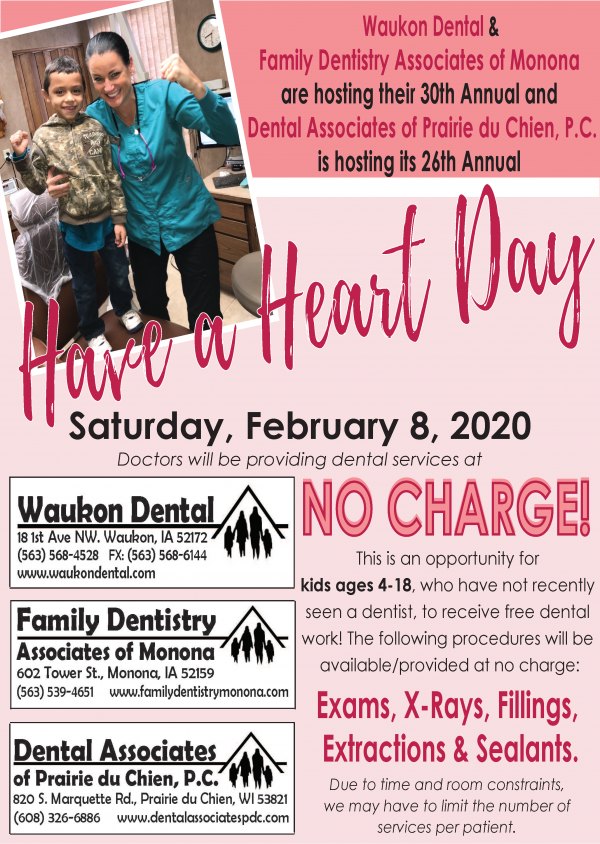 🦷February is Children's Dental Health Month! Family Dentistry hosts this special event every year to
raise awareness about the importance of oral health!
🦷 Developing good habits at an early age, as well as scheduling regular dental visits, helps children get a good start on a
lifetime of healthy teeth and gums!
Would you, or someone you know, benefit from this FREE service?!
📞 Call us today at (563) 568-4528 to schedule your child's appointment!