Our Team - Whitney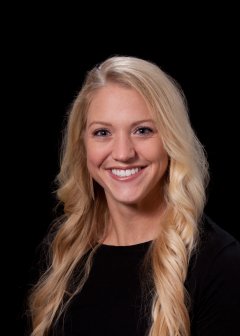 Hi, I'm Whitney!
I was raised in Postville, IA and graduated high school in 2011 from John R. Mott High School (Postville H.S.).
Before becoming a Registered Dental Hygienist, I worked as a dental assistant for two years at Waukon Dental while in hygiene school. After graduating from Hawkeye Community College in 2016, I moved to the Des Moines area. I was a hygienist down there for a couple of years before returning home and rejoining Waukon Dental and Family Dentistry as a Registered Dental Hygienist in 2020.
I enjoy meeting new people every day and helping people overcome their dental fears.
👩🏼‍👧🏼‍🧒🏼 I am a mom to twins – Kendyl and Carter! I love watching them grow and learn new things every day. We spend lots of our time with family and friends!